Home Improvement Products & Services advertisers in a Work-From-Home world find a receptive audience in early 2020: Bath Fitter at #1 while Moen doubles down on Cable
With more time at home, Americans are taking a closer look at their immediate surroundings – and wondering how they might improve them. Not enough toilet paper? Maybe it's time to install a bidet in the bathroom. No home office space? "Work-from-home" mandates make converting that spare bedroom a necessity.
For the second consecutive year, Bath Fitter was the top advertiser overall from February through April 2020 in the Home Improvement Products & Services category. Bath Fitters aired 96% of its 68,645 spots during the period on cable and TV. Meanwhile, Moen, which ranked number two in that same category, focused nearly all – 46,755 – of its 47,622 spots on cable, according to a Media Monitors' analysis of local cable, TV and radio advertising.
"Americans are taking on more home improvement projects while stay-at-home orders are in effect," said Media Monitors President and CEO Philippe Generali. "There's an opportunity for manufacturers to advertise their products directly to consumers, who are very receptive at the moment."
In January, J.D. Power found 35% of consumers were planning spring home improvement projects, with painting leading the list. Spending on such projects increased by 23% in April, according to analysis conducted by Raleigh, NC-based Coastal Credit Union of their members' credit card and debit card spending.
Overall, the top 10 advertisers in radio, local cable and TV aired 17,255 instances more from February through April 2020 than the top 10 did during the same period in 2019.
Top 10 Advertisers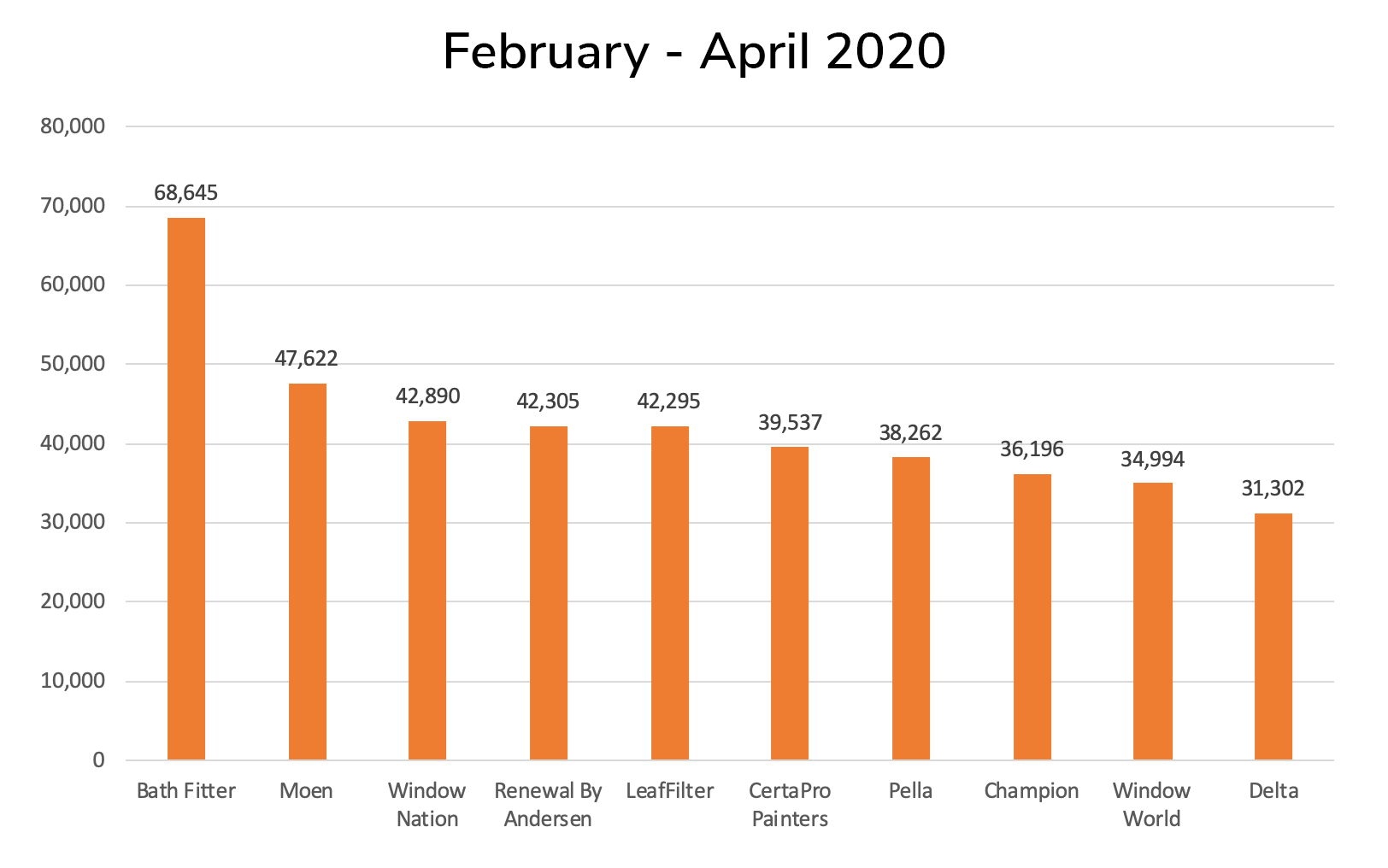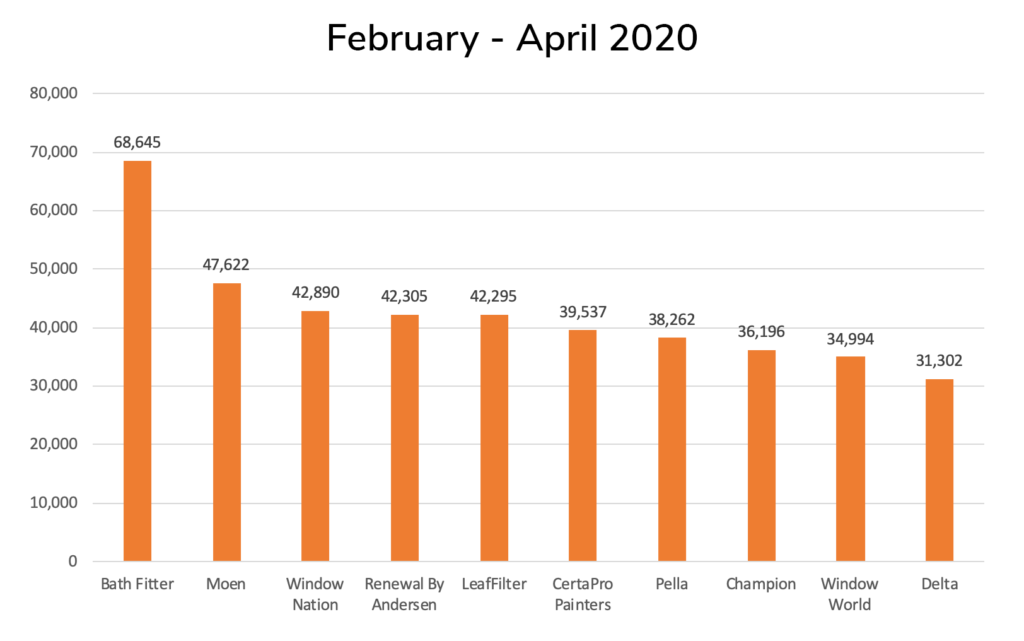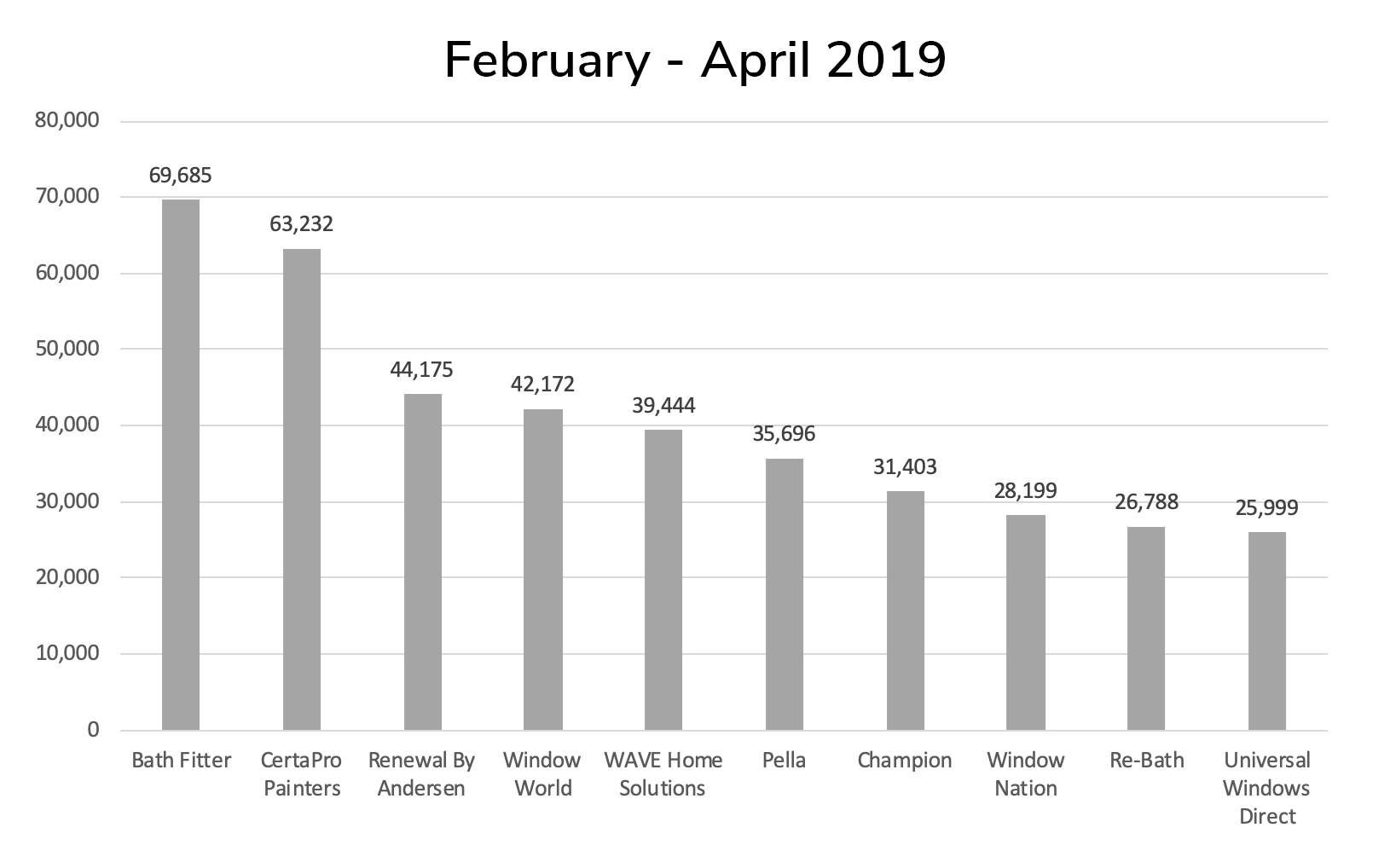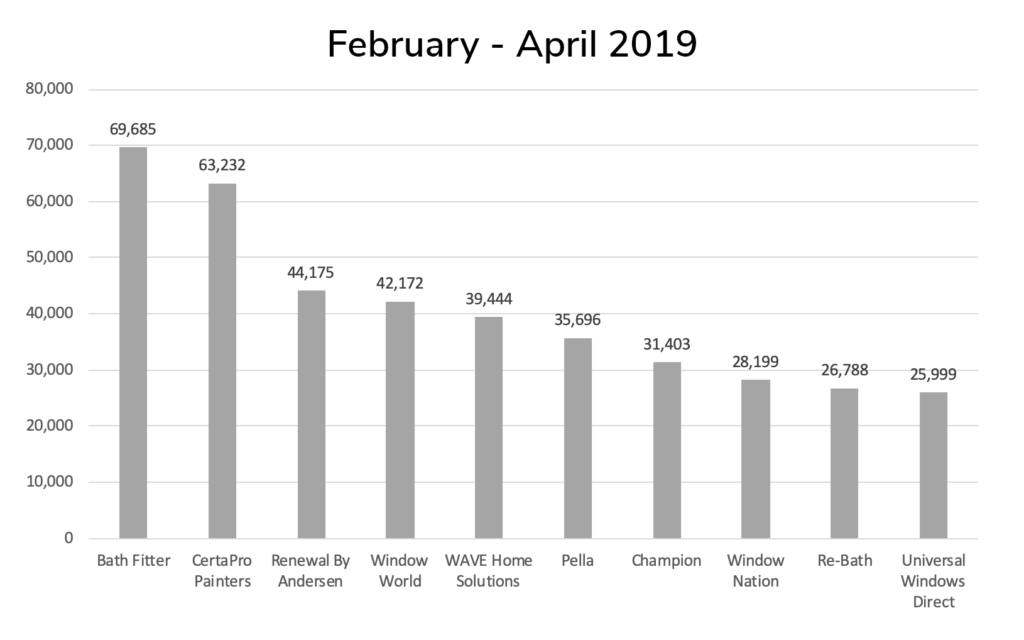 On cable, the top 10 advertisers aired 58% more spots from February through April than the same months the previous year, with number one Moen more than doubling its instances to 46,755 from 23,172. Manufacturers of bath and kitchen plumbing fixtures accounted for six of the top 10 cable advertisers from February through April 2020.
Top 10 Cable Advertisers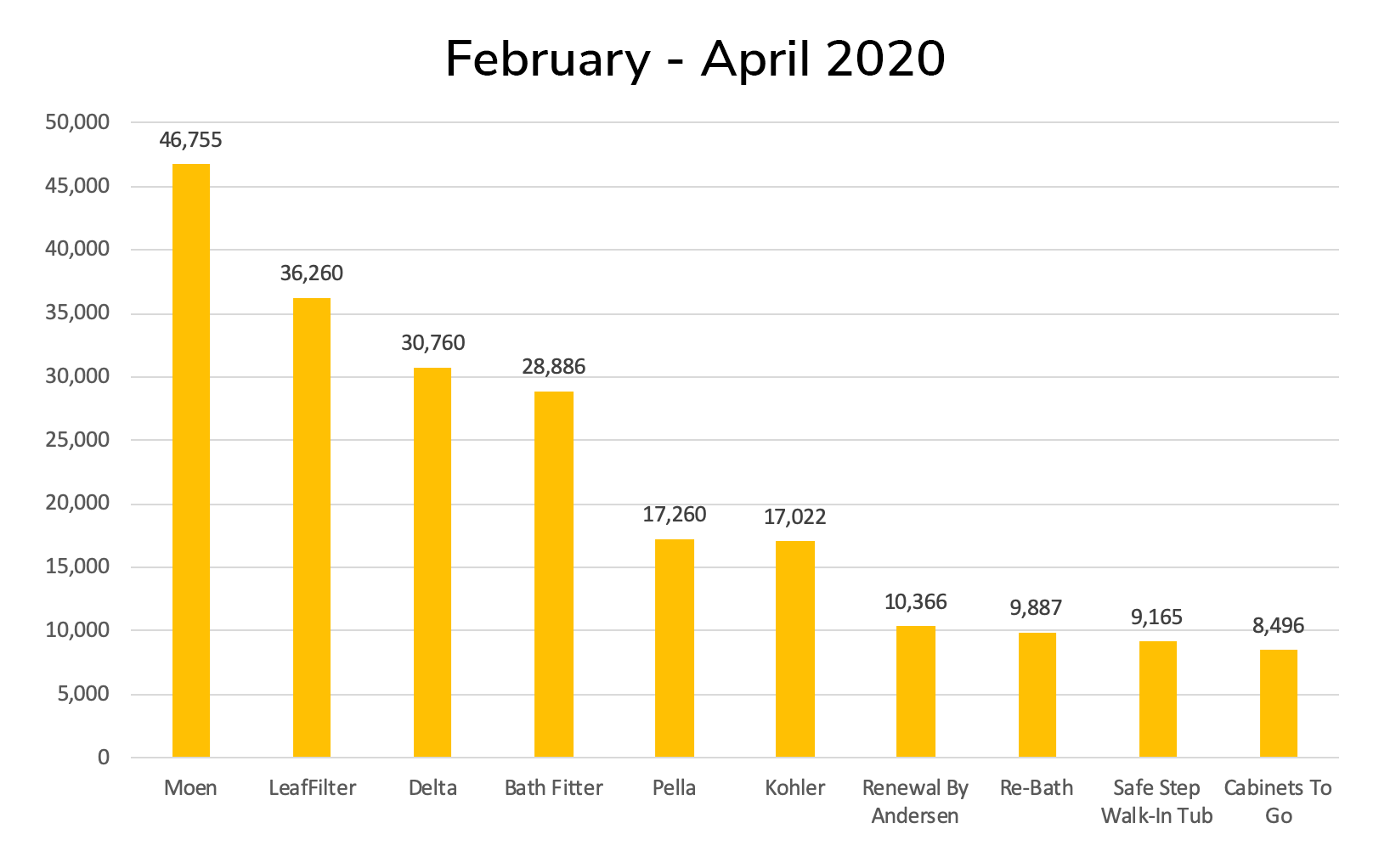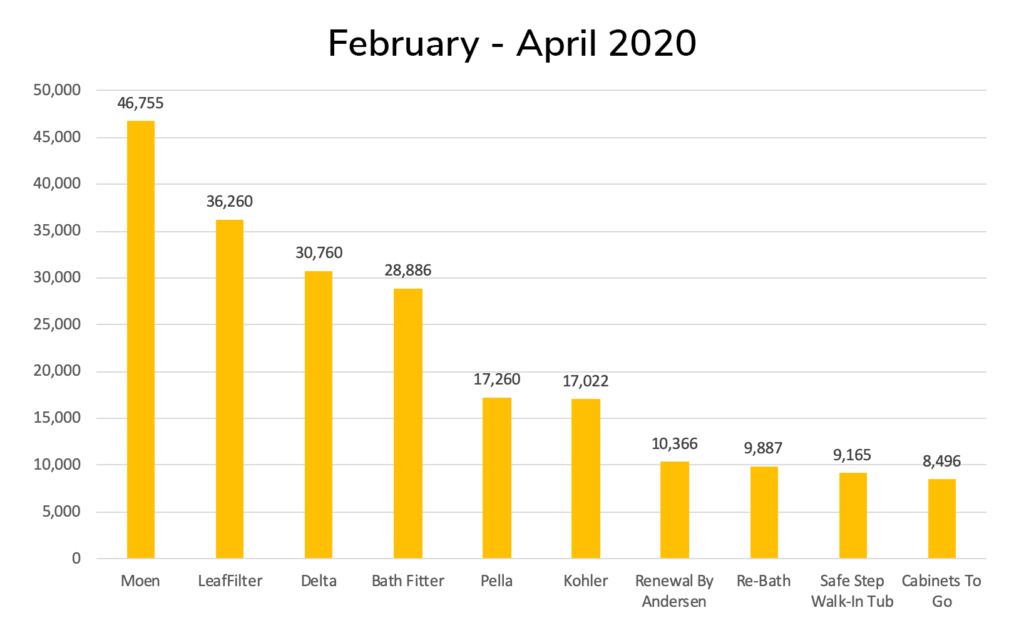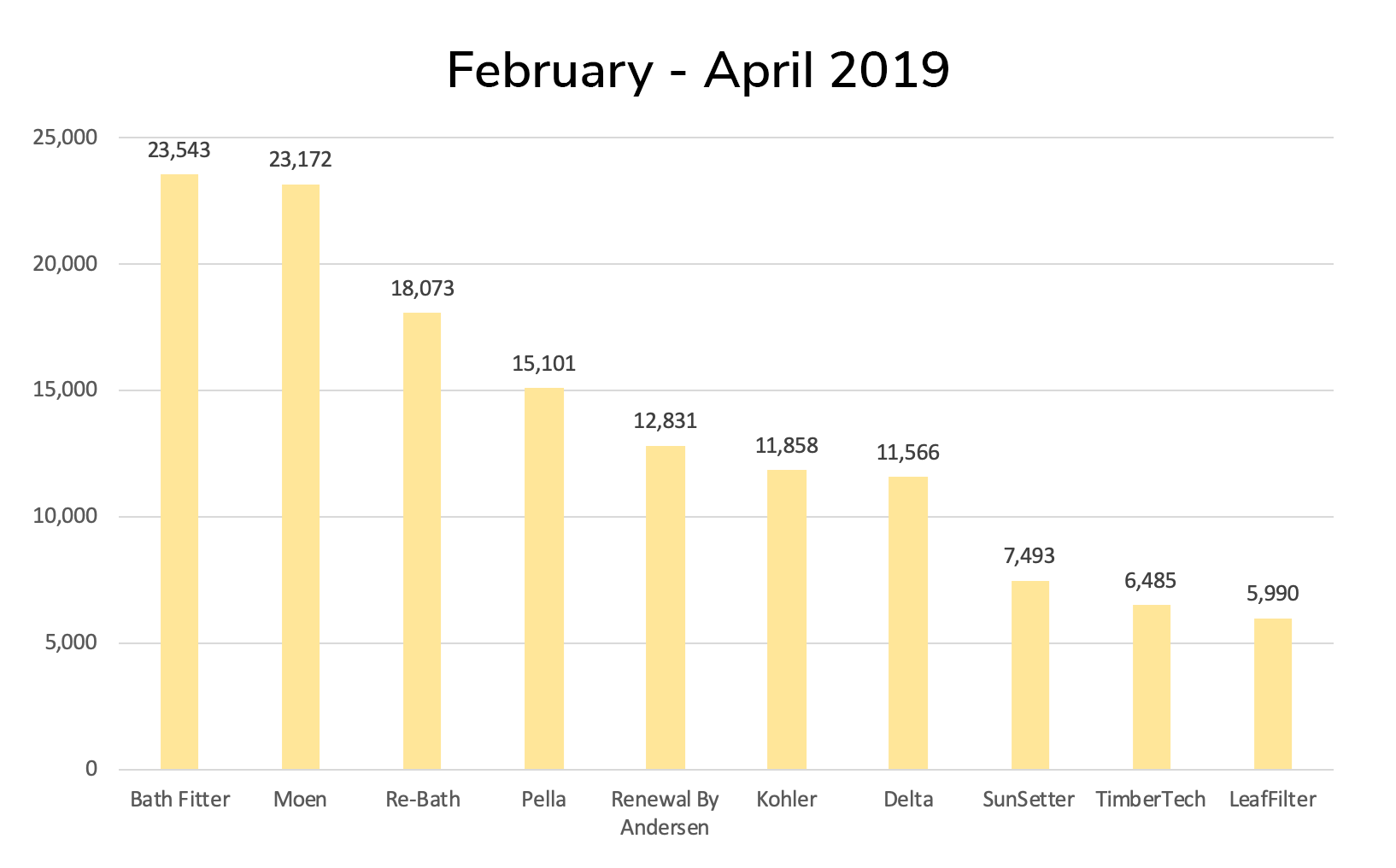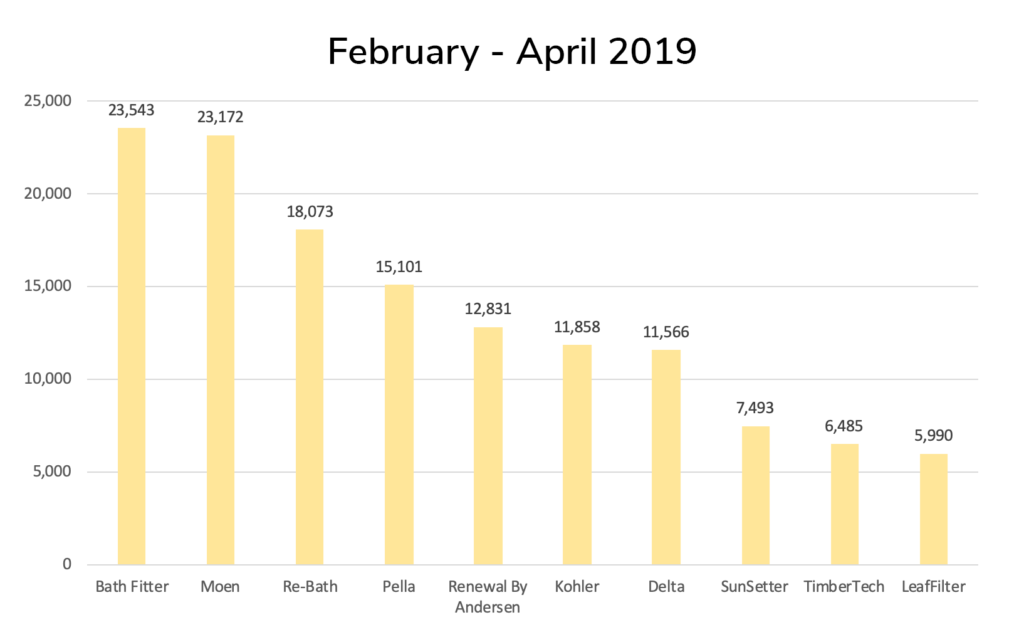 Bath Fitter was once again the top advertiser on TV from February to April 2020, but the company aired 7,520 fewer spots during these months in 2020 than it did during the same period in 2019. Overall, window and door products led the category for TV advertising.
Top 10 TV Advertisers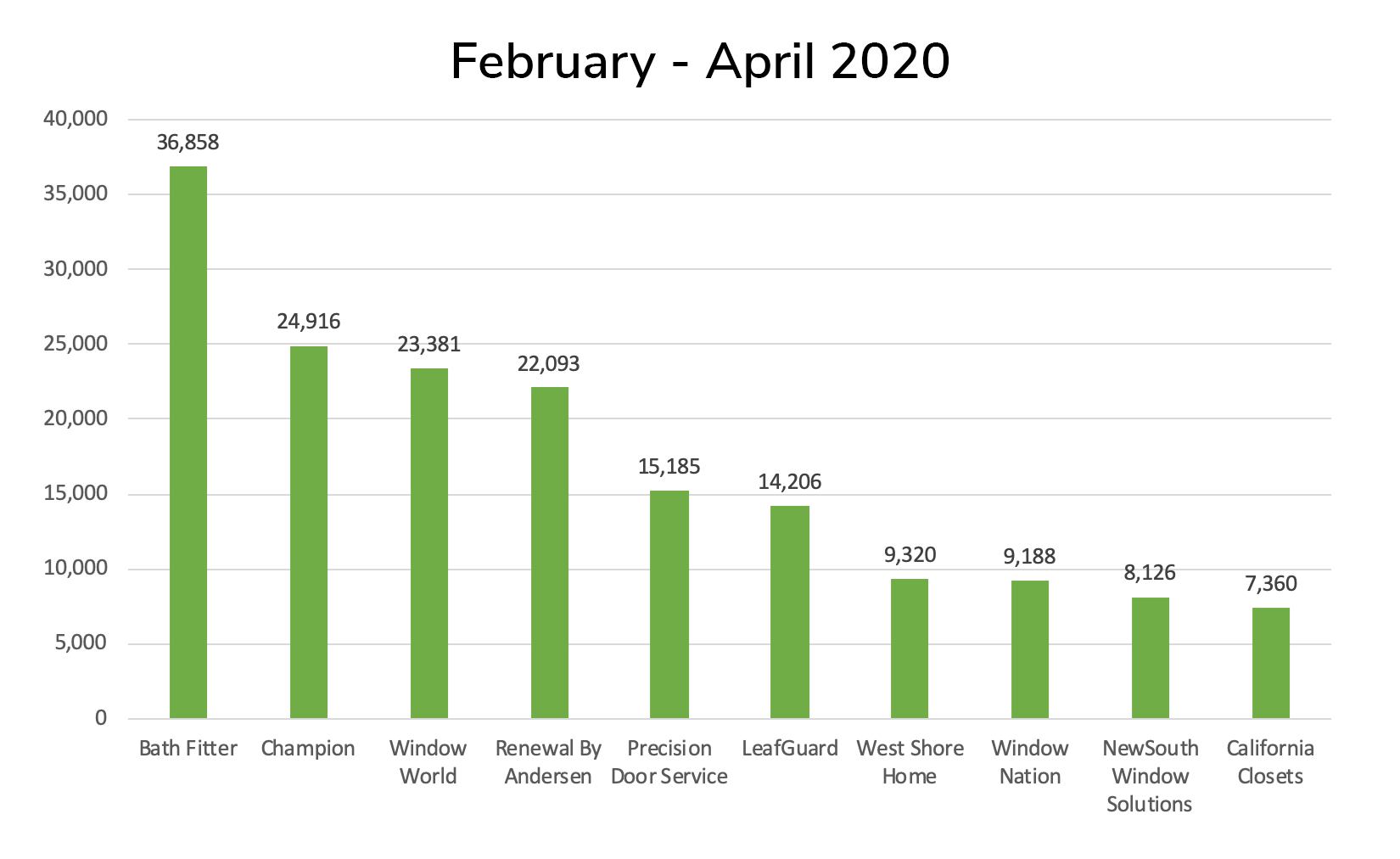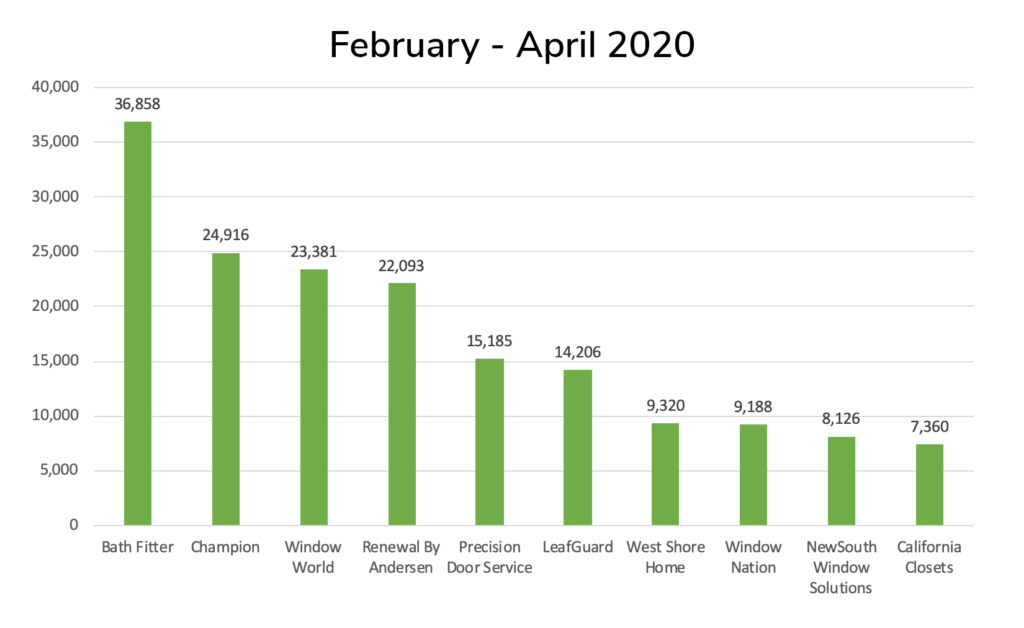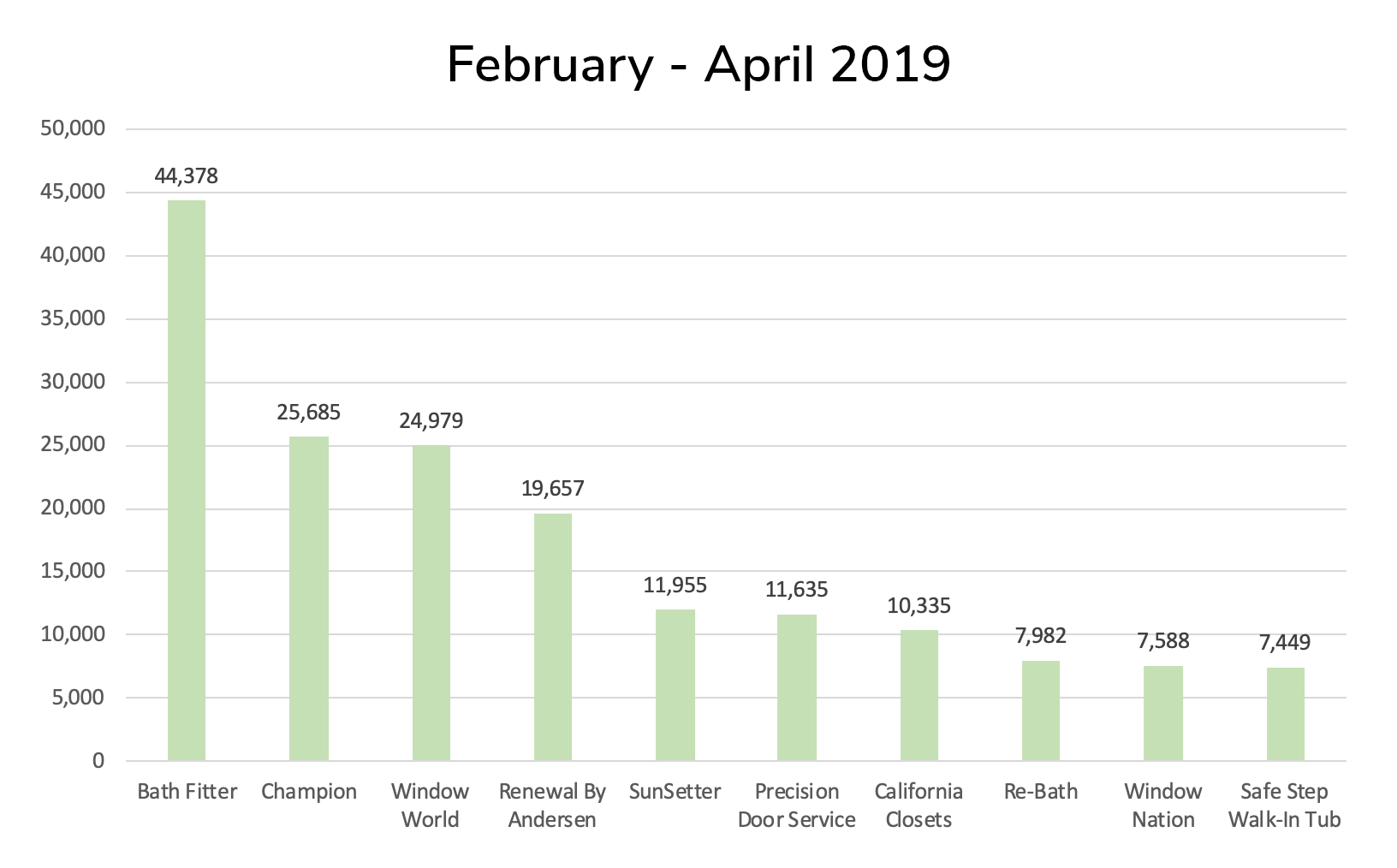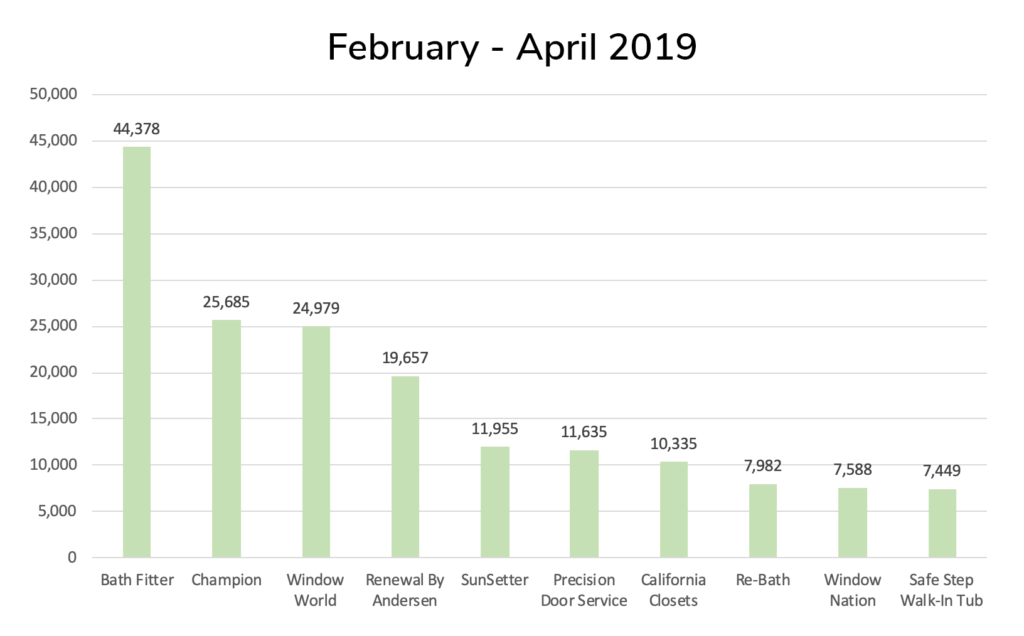 As consumer interest in painting projects increases, CertaPro Painters once again topped the list of radio advertisers even as it aired 19,754 fewer spots. At the same time, number two Window Nation increased its number of instances from February through April 2020 by 68% over the same months in 2019.
Top 10 Radio Advertisers of 2020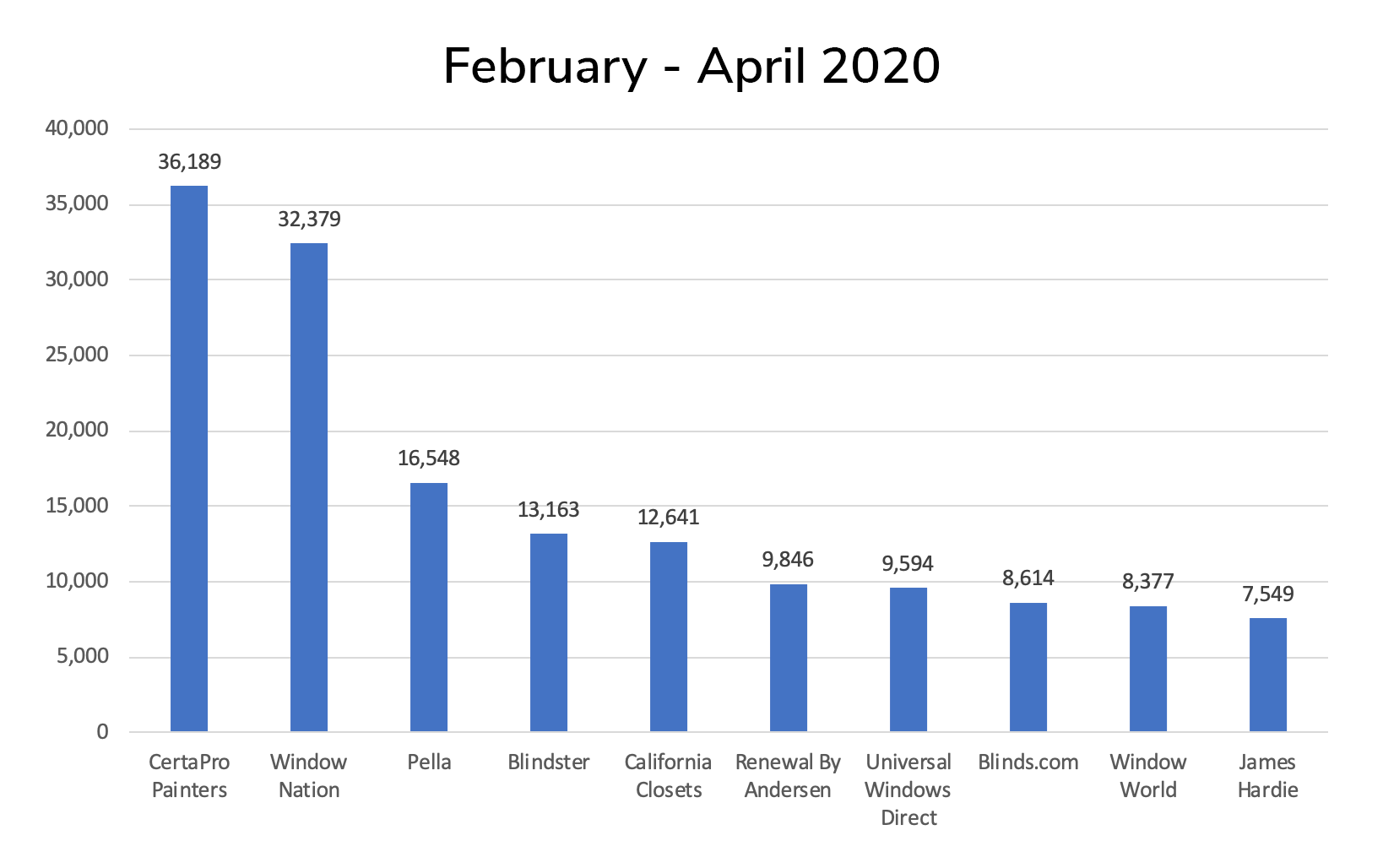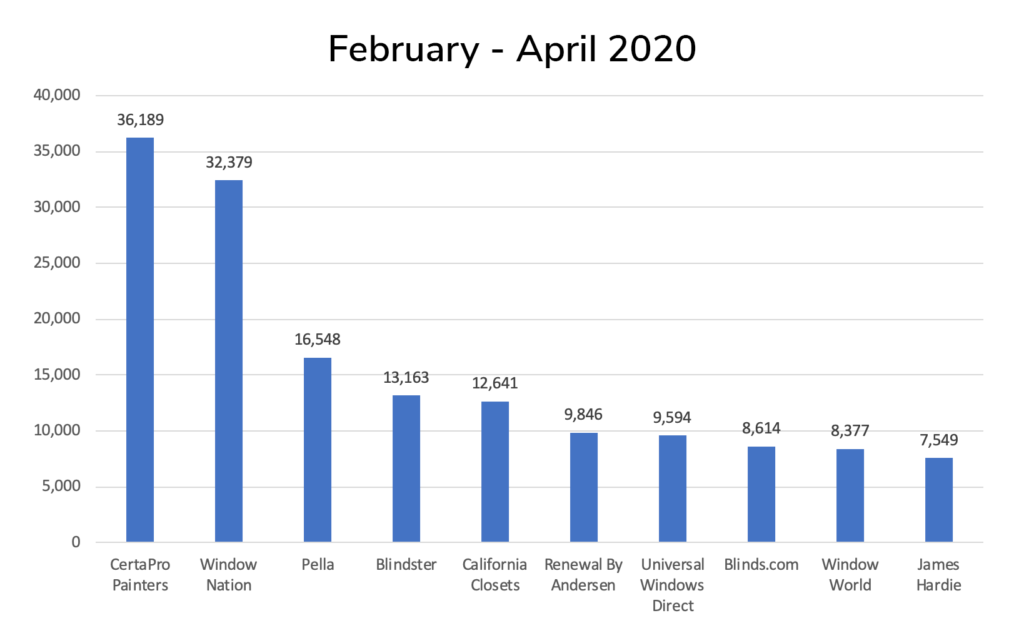 Top 10 Radio Advertisers of 2019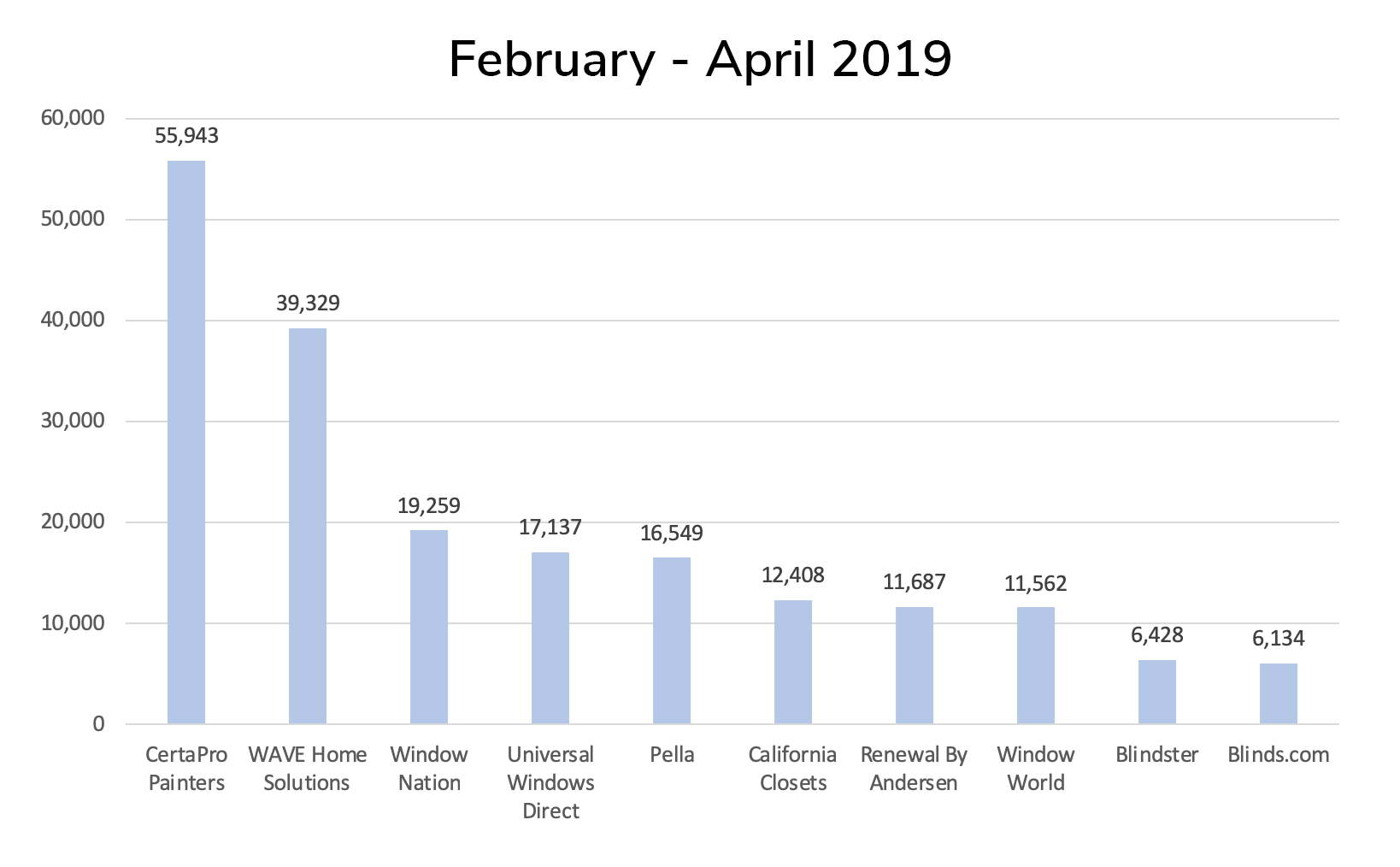 Stay on top of advertising trends by signing up today to receive future analyses from Media Monitors.