White Plains, NY (January 23, 2019) — Media Monitors, the leader in local media monitoring, has revealed the list of top parent company advertisers by media for 2018.
Consumer products company Procter & Gamble (P&G), which began shifting more advertising budget into radio and television in 2017, continued that trend in 2018. Once again, it was the number 1 advertiser on both Broadcast and Cable TV, airing 6.6 million and 6.8 million spots, respectively.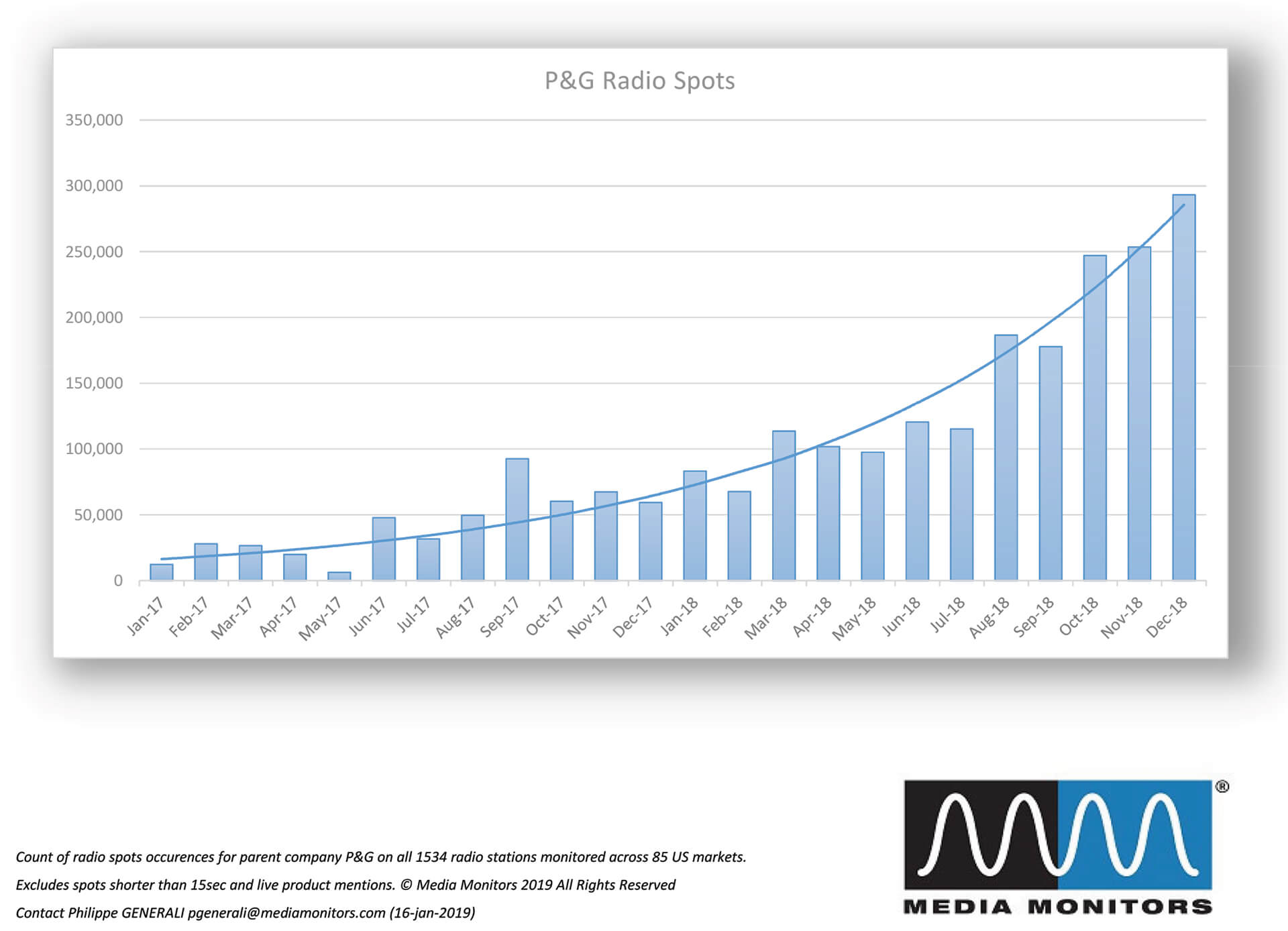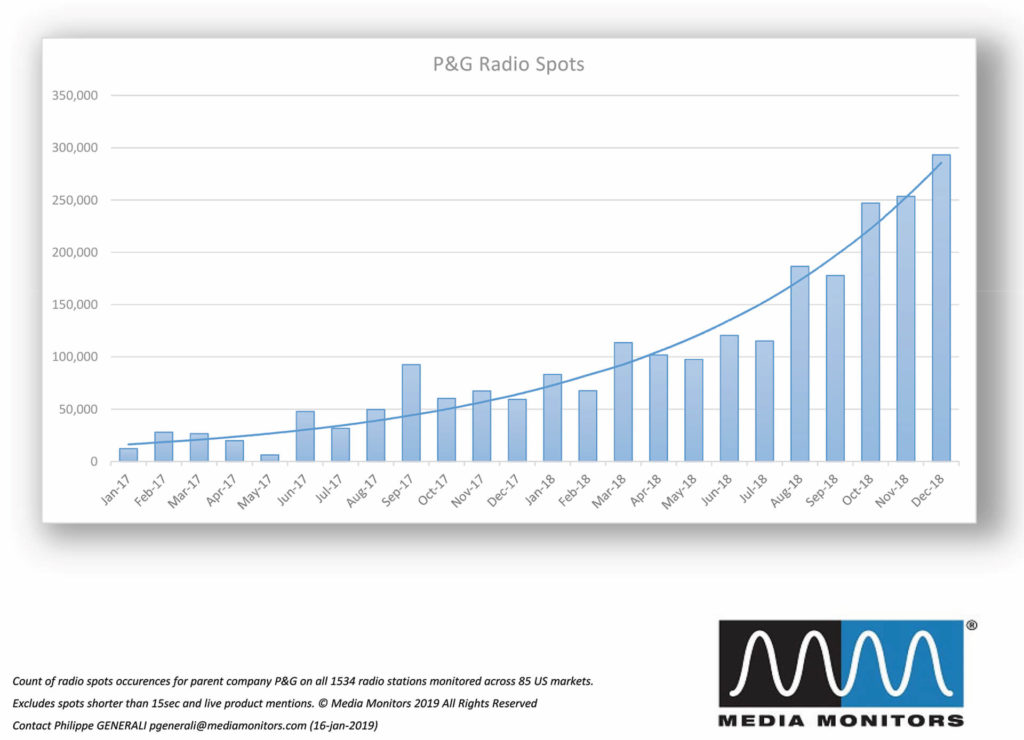 Month-over-month, Media Monitors has reported an impressive upward trend in the sheer number of P&G product spots aired on Radio and Broadcast TV. The latest numbers show that P&G has vaulted from being Radio's 39th most prolific advertiser in 2017, to number 5 in 2018. The company advertised 40 different brands on radio, including Vicks, Febreze, Tide and Charmin for a total of 1,803,412 spots.
President/CEO of Media Monitors, Philippe Generali, commented: "During conversations with media executives, we started noticing the quest for a dominant position on the radio airwaves from P&G. The CPG company is already the #1 advertiser on Broadcast TV and Cable and is clearly looking to also become a dominant player in the radio advertising world. No doubt P&G loves the additional unmatched reach across the US population that radio can provide to them when they are maxed out on TV and Cable".